Catherine Kuhlmann
Illustrator and painter from North Rhine-Westphalia, Germany
Catherine comes from a small town near Münster. In 2013 she was admitted to the HAW Hamburg to study illustration. Since then she has made the north her home. Drawing, painting and creativity in general have always been among Catherine's great passions.
We conducted the interview in 2020.
Website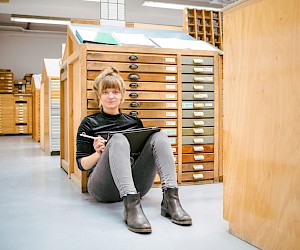 What brought you to art?
It's hard for me to pin it down to one specific point. As a child, it's normal to draw, paint and make up your own stories. No one questions why you like to express yourself creatively as a child. This form of expression still feels the most natural to me and is something like my inner home.
How did the opportunity arise for you to participate in Cornelia's "Artist in Residence Program"?
It was a really great piece of luck. At HAW, a competition was announced by Dressler Verlag in collaboration with Cornelia: All students were given the chance to create an illustration for one of Cornelia's texts. Cornelia was sent a selection of ten illustrations from which she was to choose two illustrators to join her in Malibu. In the end, she liked the illustrations so much that she invited all the illustrators to join her. I'm really grateful for that.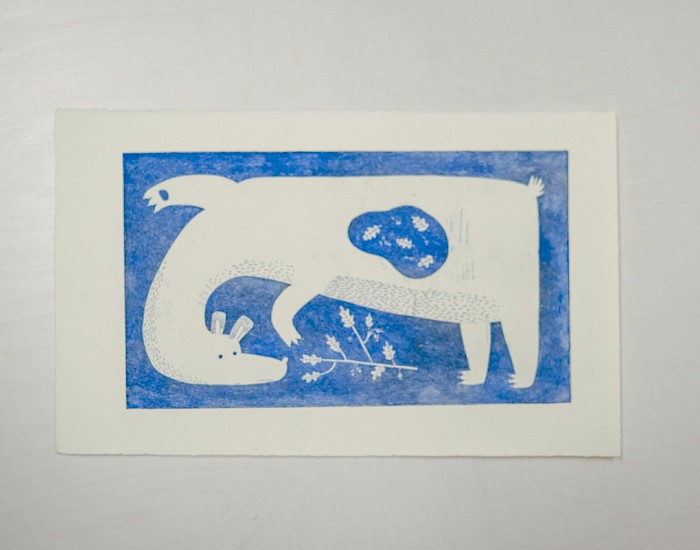 Besides sunscreen and slippers, what do you need in your suitcase for your trip to Malibu? And what do you dream of doing on Cornelia's farm (have you ever been to the USA/California before)?
I'd love to be all romantic about it now, that of course all I need is a notebook and drawing materials and the rest will take care of itself. But I will definitely need my laptop (for writing) and my iPad (for drawing and listening to podcasts). And lots and lots of books.
I've never been to the US! But I've had a regular dream for years of being in New York for a day and having to work through a list of sights in record time. So it would be a must for me, so to speak, to still travel to New York after my time with Cornelia. As for the time on the farm, I'm especially looking forward to meeting lots of different people. I'm also hoping to meet a few authors, since I've just ventured into unfamiliar territory with my writing. And of course, I'm insanely excited to meet Cornelia.
Before Corona made the trip to the U.S. impossible, did you have any specific plans for the week in California, like a project you wanted to tackle or finish there, etc.?
In itself, I want to be open to whatever comes my way and not have too rigid goals in mind. However, since I found out about the trip, a lot has changed in my life.
I no longer draw mainly, but have started working on a young adult novel. Continuing to write my story in an unfamiliar place and being open to any new influences that might change the path of my novel would be a successful week for me