Sheila Hall
Artist and assistant coordinator from Colombia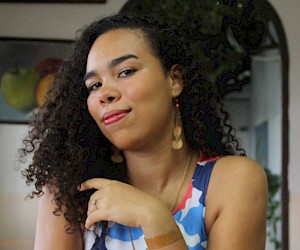 Sheila was born and lives in Cartagena de Indias, Colombia, a beautiful colonial city by the sea. Sheila's father is from the US and her mother is Colombian, so she grew up with both nationalities, cultures and languages. Sheila works as assistant coordinator for the Hay Festival Latin America — a festival of literature and ideas — in its editions in Colombia, Mexico and Peru.
What brought you to art?
I was brought up in a house of artists.
My father is a painter and my mother was, for many years, a dancer. So I grew up surrounded by books on art history, oil paints, canvases and stage costumes. It's hardwired in me.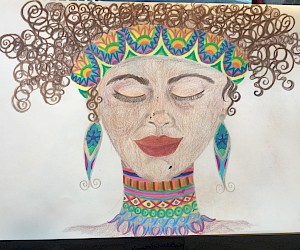 How did you get the opportunity to participate in Cornelia's "Artist in Residence Program"?
I met Cornelia at a literary festival in Montreal, Canada. Having read her when I was younger, I was very excited to ask her to please sign my copy of "Dragon Rider". So I went to her event with children. I was the only grown up in the room who wasn't either a parent of one of the kids or part of the staff of the festival. When the event was finished and after the kids had left, as I asked for her autograph, we got talking. I told her I work for a literature festival myself — The Hay Festival in its Latin American editions — and she told me about the Rim project. That's how it all started.
How did you like your time on the farm? Did you find inspiration there?
I loved it. I don't think I could find the words to describe how magical it is. Everything just flows and falls into place. Yes, I did indeed find inspiration there. To write as well as to draw: I used to draw every single day when I was a girl. Eventually I stopped doing it because of school and what not. In Malibu I got my hands on Cornelia's pencils and put color on paper after many years. I had forgotten how special that is. But I was thrilled to find my hands remembered what to do.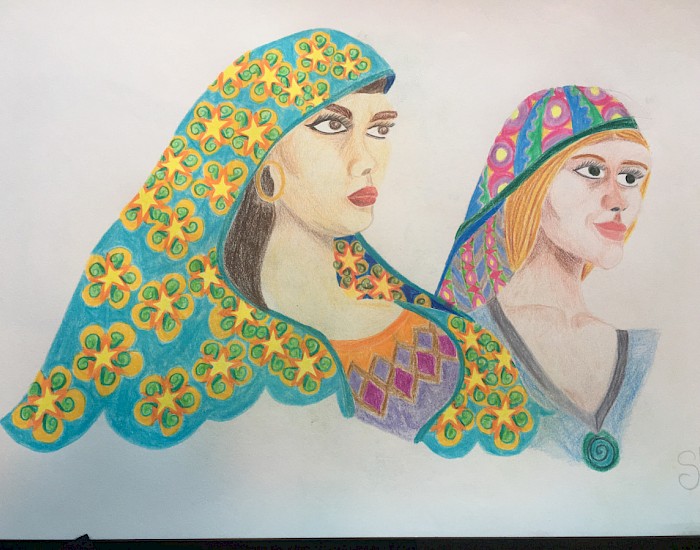 What did you take home from there?
My time at the farm was an affirmation of our right, as humans, to Beauty. How the creation and contemplation of beautiful objects and moments is one of the great things of life. On the inside, I think Cornelia's place helped open doors to rooms and hallways within me that had been dark and abandoned for a long time. On the outside, so much was born there. I have brought home many new stories, projects and ideas to work on.