Gita Treice
Illustrator from Latvia
Website
What brought you to illustration?
As an illustrator I am a restless seeker. The most important thing for me is to keep it interesting throughout the whole process. Therefore, probably, I have come up with some original techniques – by experimenting with paper, paint, and other materials. I have created mobile cardboard dolls for two books – a collection of puppets that are fastened with real metal screws. I have worked with Japanese hand-cast paper that can be torn and tinted in different ways, and the features of which change depending on the level of humidity it is being worked on, thus obtaining various effects. The tissue paper has a different character. It can even be just a simple pencil drawing on a watercolour paper ... Most importantly, the process has to be interesting for myself.
What does a typical work day look like for you?
After breakfast in the morning, I go to the studio upstairs, close the door and give a smile to my studio. While getting into working mood, I make an extra cup of coffee for myself.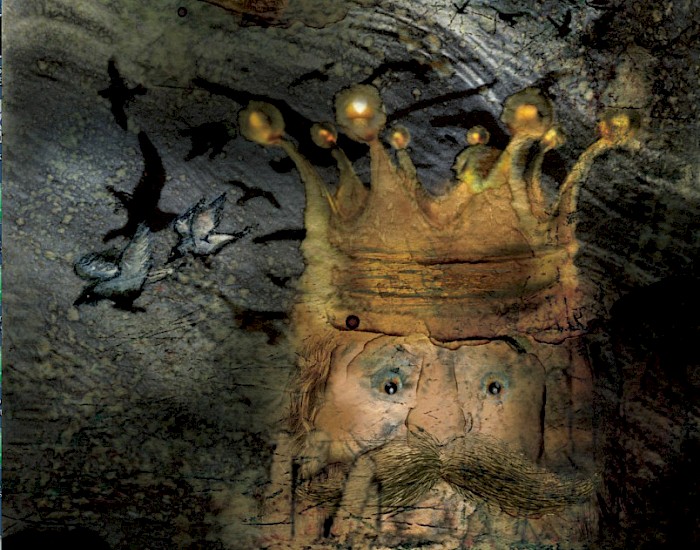 Are there any illustrators who influenced/influence you?
To be honest, I am getting more inspired by painting, sculpture and other kinds of art more than the illustration. Painting is my true passion.
What was your very first illustration?
My first printed work was a children's poetry book. I was still studying at the Art Academy of Latvia. It was a combination of painting and paper collage.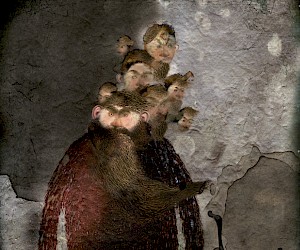 What inspires you? Where do you get your ideas from?
The process of creating my works is very physical. I caress them with my hands several times. In order to achieve that sense of presence, almost the sense of touch, I am showing the originals. Certainly, the print shop and the technological processes linked to it often reduce that miracle. I am used to continuously improve the process of work; my phone is full of works half-done. Then I wake up at night and look at them and understand that this picture should be changed, here and there should be some adjustments. The pictures have gone through my eyes so many times ... I am in contact with my works all the time. I defended my Master's degree in the department of painting, so I assess everything I do through that prism.
Do you have a favourite illustrator/artist/author?
For instance, French artist Jean Dubuffet. His paintings make me smile.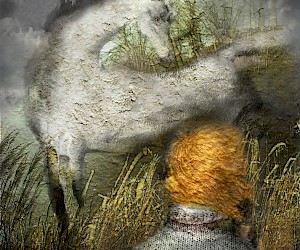 Do you like listening to music or audio books while working or do you prefer silence?
I gladly listen to various broadcasts, music and audiobooks while working.
Do you have a favourite place to work?
I work in my studio on the second floor in our home. When I close the door, I am inside my own world. It is essential to be alone with myself. The studio literally is divided in two parts – one for the painting, the other for all the computer hardware.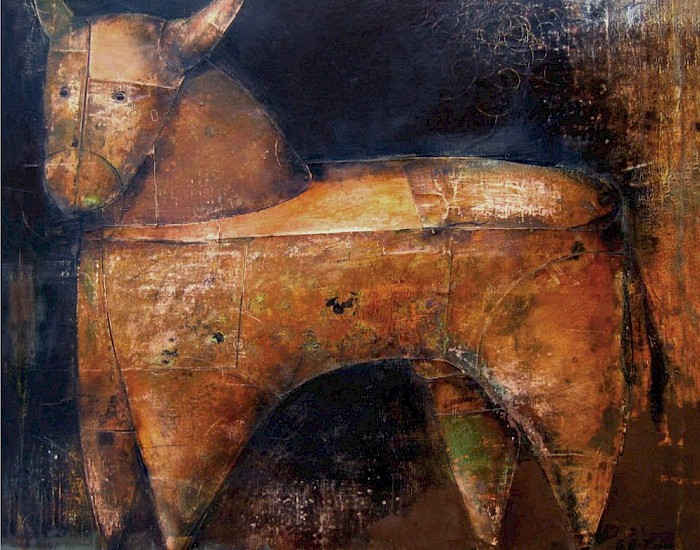 Is there a particular story you would love to illustrate?
I love stories where animals portray human characteristics – such as Aesop's Fables, which I would like to illustrate.
What can you be found doing when you are not illustrating?
My husband and I have a passion for travelling (when it was allowed) to distant and exotic places of the world – climbing the mountains, hiking in difficult trails, getting to know local inhabitants. I am looking for authenticity, not a decorative facade, in everything, naturally – in art as well.
What makes the art of illustrating special to you?
It is always the base of a story I have to represent together with the author.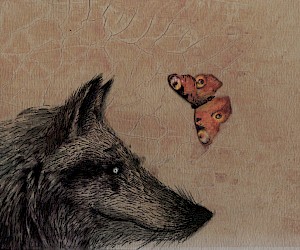 Do you struggle sometimes? Do you have to motivate yourself, and if so, what helps? Is there a kind of "illustrator's block?"
The struggle usually appears just at the beginning, until I figure out the technique I am going to use for the illustrations. After that I work very fast. And, of course, I get motivated by the deadlines.