Jo Weaver
Illustrator and picture book maker from Scotland
Website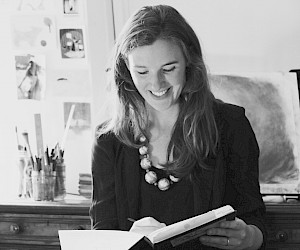 What brought you to illustration?
My brother found a flyer in a cafe which advertised evening illustration classes with the illustrator Claire Alexander. It had a little drawing on it with the caption "Have you ever dreamed of illustrating children's books?". I had! So I signed up, and those evening classes led to an MA in Children's Book Illustration at the Cambridge School of Art.
Are there any illustrators who influenced/influence you?
Two specific books which had a huge influence on me when I was just starting out in illustration were Shaun Tan's "The Arrival" and Jim Kay's artwork for "A Monster Calls" by Patrick Ness. They are both breathtaking examples of how black and white illustration can be just as impactful as colour. And both illustrators are known for being guided creatively by their own interests rather than external expectations. I have always loved working with charcoal which lends itself more naturally to monochrome work, so it was encouraging and inspiring to see such successful examples of modern illustrators working in monochrome. They remain two of my very favorite books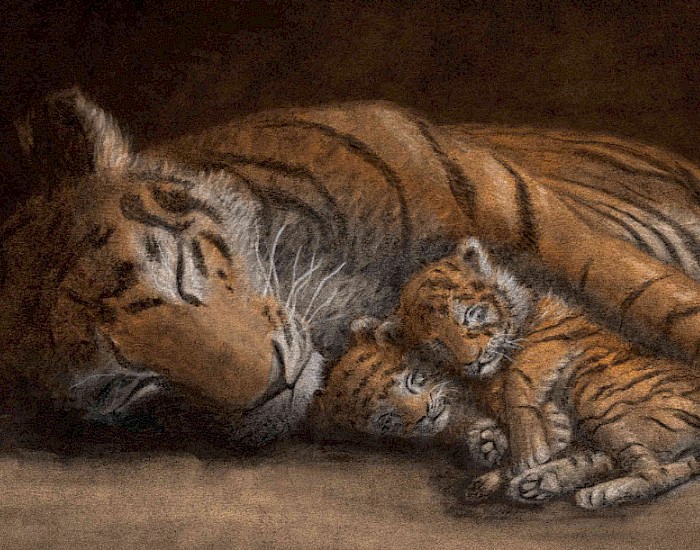 What inspires you? Where do you get your ideas from?
Like so many artists, the natural world is my main source of inspiration. All of my ideas seem to come from nature and certainly the majority of my artwork to date focuses on natural environments.
Do you have a favourite illustrator/artist/author?
I couldn't point to a single favourite. There are so many writers and illustrators I really admire and I am discovering more all the time. But the illustrators of the moment for me are Beatrice Alemagna, Carson Ellis and Sydney Smith.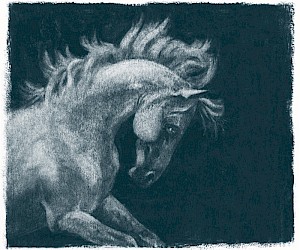 Do you like listening to music or audio books while working or do you prefer silence?
Yes I do! It's one of the reasons I love my job so much — it allows time for getting lost in music and audiobooks. I also listen to a lot of podcasts. When I'm writing and planning I need to concentrate in a way that requires silence, so it's always a treat to reach the final artwork stage of a book so that I can dive into good listening material again.
Do you have a favourite place to work?
My studio at home. To my annoyance I find it difficult to work anywhere else. I would love to be able to say I can be creative in any place, but I struggle to find focus away from my drawing board and all the little bits and pieces that indicate that this is my own creative space.
Is there a particular story you would love to illustrate?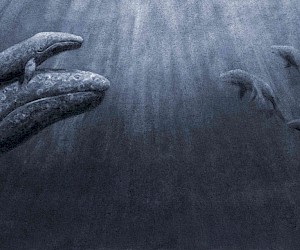 What can you be found doing when your are not illustrating?
I have two young boys so when I'm not illustrating, I'm with them. We are lucky to live somewhere wild and beautiful and we spend most of our time pottering around on the beach near our home on the east coast of Scotland. When I do get some time to myself I spend it walking by the sea and through the woods.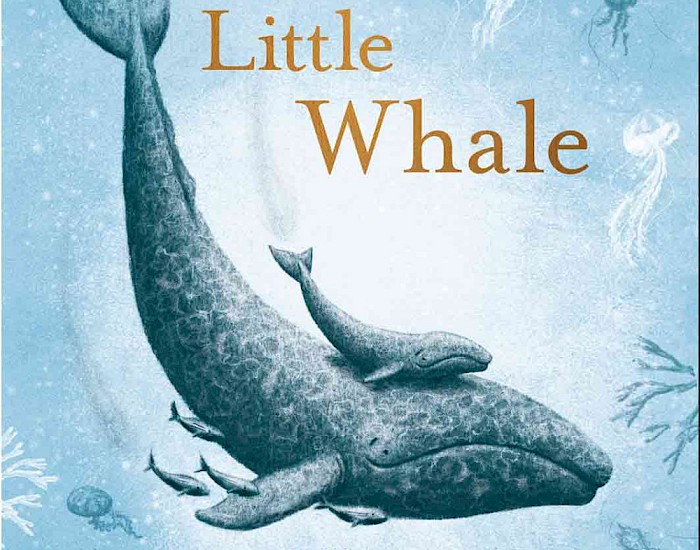 What makes the art of illustrating special to you?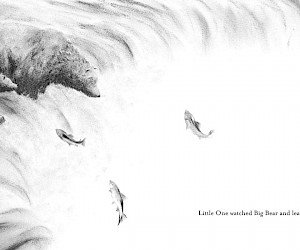 Do you struggle sometimes? Do you have to motivate yourself, and if so, what helps? Is there a kind of "illustrator's block?"
Oh yes, of course! I have periods of productive creativity and then suddenly days and weeks can go by with very little to show for them. I often get frustrated by how slowly I work and how little I have to show for the time I put in. And I have days when I seem to have completely lost the ability to draw. That is always very frustrating and actually on those days I am usually better served by getting away from work and going for a walk. I find having something engaging to listen to is key to my motivation. If I'm listening to something that inspires me and carries me away, music or books or podcasts, it helps me focus on my own work. But I have also learned that perseverance is really important and sometimes I just have to keep on plodding on through the block and I'll end up with something worthwhile on the other side.