Luke Scriven
Illustrator from the South West of England
Website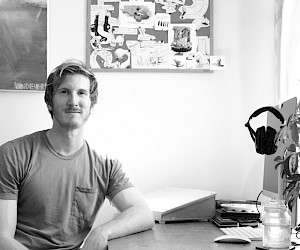 What brought you to illustration?
I studied Stop-motion (puppet) Animation at university but found myself in an office job for a few years after graduating. In the evenings I would draw, which I found relaxing and a chance to escape from the stressful office environment. Gradually I built up a portfolio and I have been Illustrating ever since.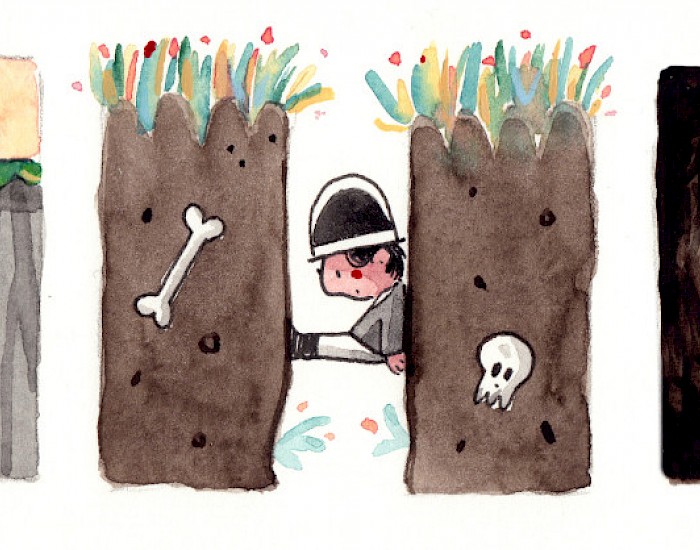 What does a typical work day look like for you?
After a morning coffee I start my day. It's always different, but I am either sketching ideas to send to a client or painting the final artworks. If things are quiet I can work on personal projects!
Are there any illustrators who influenced/influence you?
I have just recently realised how much of an impact Ivor Wood has had on me. I absolutely loved (and still love) Charlie Chalk, the colours were so bold and the whole feel of the sets and puppets were very appealing to me. In terms of illustrators, it's always Maurice Sendak, Tove Jansson and Quentin Blake that I come back to again and again.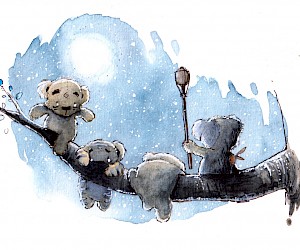 What was your very first illustration?
Hmmmm, that's tough! I found an old picture of a dragon I made when I was small. I think when I came back to illustration and started to take it seriously, the first picture (or one of the first) I made was the bears on the branch.
What inspires you? Where do you get your ideas from?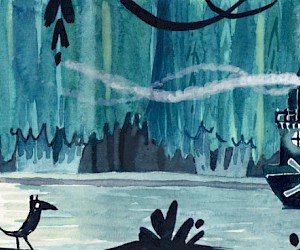 Do you have a favourite illustrator/artist/author?
Do you like listening to music or audiobooks while working or do you prefer silence?
If I am creating ideas, something very relaxing is fine, but I do often put audiobooks/music on when I am painting.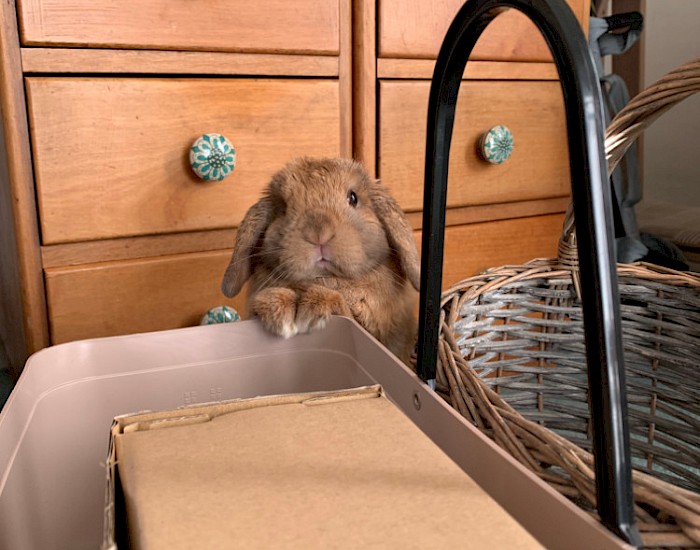 Do you have a favourite place to work?
I always work in my office which is the spare room of our flat. Lately my rabbit Bobby has been joining me which has been nice!
Is there a particular story you would love to illustrate?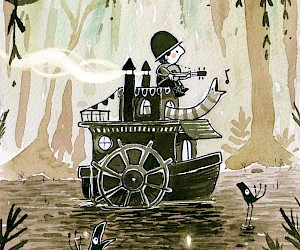 What was your favourite illustration you have made so far?
I called it 'The Dandelion River Boat'. I really love it as it inspired me to write a children's book which I am currently finishing the illustrations for.
What can you be found doing when your not not illustrating?
I really enjoy cooking, especially in the winter — that's where the best meals exist! I like to keep fit. I find it balances out the illustration work as I can get in my head quite a lot. And just as much as I like to keep fit, I like to eat lots of biscuits (preferably dunked in tea) whilst watching a great film .... life is about balance right?!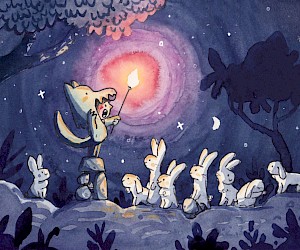 What makes the art of illustrating special to you?
I feel like I have found my art style now, it will continue to evolve I'm sure, but what I love is that It's a little world, everything I draw exists there and I can just lose myself for hours.
What makes a good illustrator?
To me a good illustrator adds to the text. They add little details that might suggest something that hasn't been mentioned in the text at all.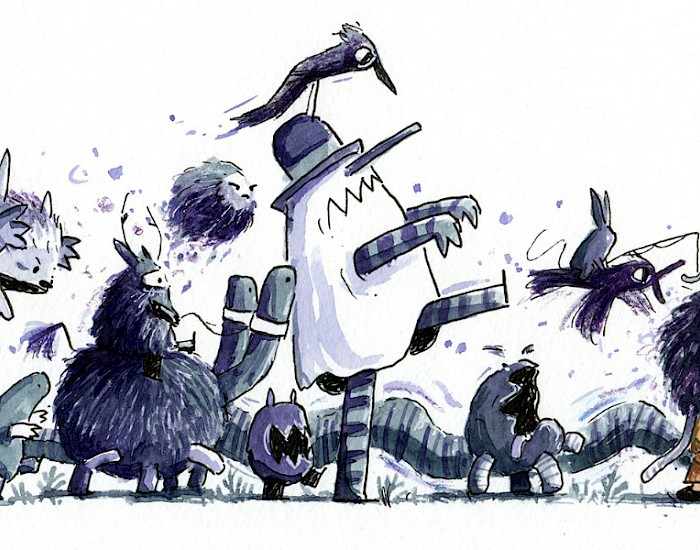 Do you struggle sometimes? Do you have to motivate yourself, and if so, what helps? Is there a kind of "illustrator's block?"
Yes, I get this a couple of times a year, the dreaded BLOCK! I have a go-to method now which seems to work for me — I try to take a few days away from illustration and just eat good food and go on some long runs. It really helps me. I also find that the more time I spend on Instagram the less creative I become. I recently got an app called 'Later' which allows you to auto post, which is such a great idea. But just getting out of my head and moving my body helps massively!