Janneke Ipenburg
Author and illustrator from The Netherlands
Website
What brought you to illustration?
I just LOVE picture books.
What does a typical workday look like for you?
I would like to say I am an early bird and start at 8 after a long walk, but no. I have troubles getting up, so I rarely start before 10 AM. I am not proud of it haha. I love to do some physical exercises before I sit down. After that, I make my first cup of coffee which is the start of my workday.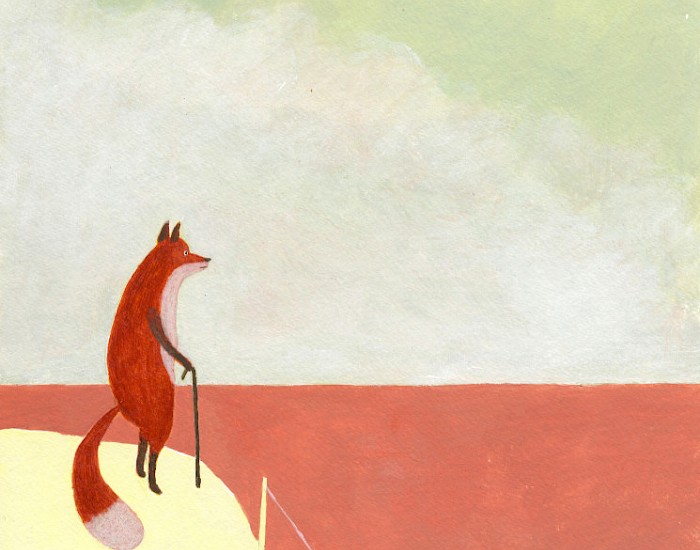 Are there any illustrators who influenced/influence you?
I don't think it is possible NOT to be influenced by other artists. Actually, illustration art is often the engine of my art process. I wouldn't be where I am now, without the artwork of illustrators I love.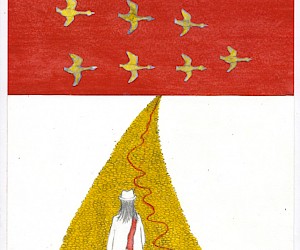 What was your very first illustration?
The very first illustration is probably in a box at my parents' house, of a story I wrote when I was around 7 years old. Another early illustration is for a story that I wrote almost 20 years ago, but which will be (finally) published in fall this year, with new illustrations.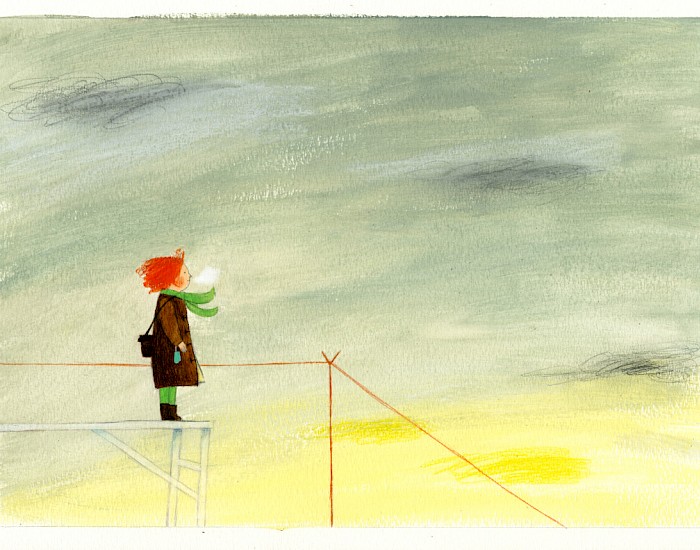 What inspires you? Where do you get your ideas from?
I get inspired by other artists, somehow they make me focus on what I really want to make.
And, of course, life itself, nature, animals, and the weirdness of life in general.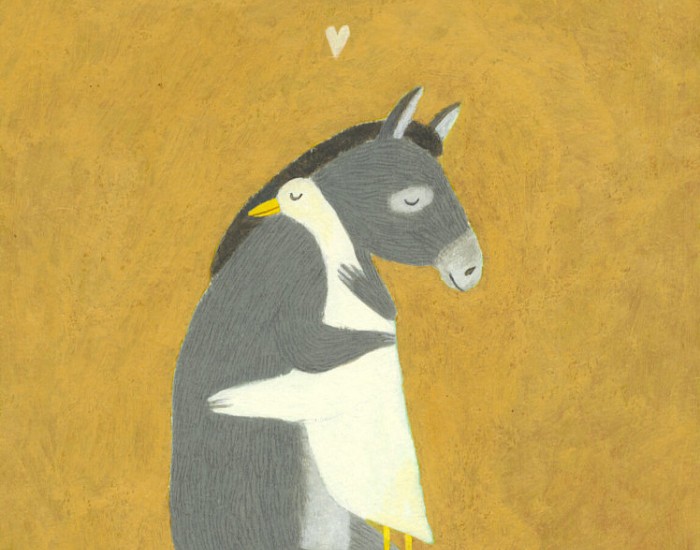 Do you have a favorite illustrator/artist/author?
I have many! When it is about animals: Simone Rea. When it is about surreal worlds: Shaun Tan. When it is about textures and brush strokes: Beatrice Alemagna. I could go on forever...
Do you like listening to music or audio books while working or do you prefer silence?
I love listening to podcasts, but only when I am in the painting phase. I need silence in the concept phase. I would love to try audio books, but haven't found the right app yet.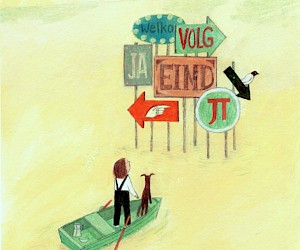 Is there a particular story you would love to illustrate?
I would love to work on a folktale book, or some classic story like "The Wizard of Oz", or "Alice in Wonderland". I also think a classic would be extremely difficult to do, so I am not sure I would be ready for such a thing.
What was your favorite illustration you have made so far?
I still love this painting, that you see below, the one with the guy writing on the wall. It belongs to a poetry book for children, published in 2021.
What can you be found doing when you are not illustrating?
My boyfriend built me a large green house, so that is definitely one of my favorite places to be, where you will find me fooling around with seeds, plants and worms, or drinking tea while reading a fine book. If it is not too hot already.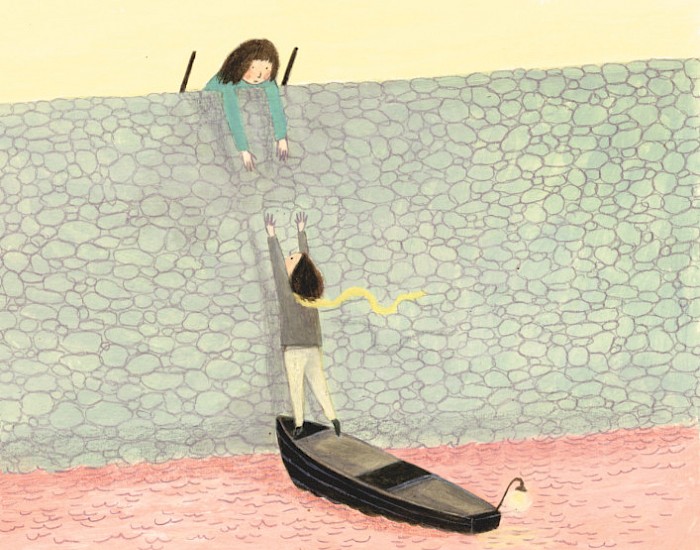 What makes the art of illustrating special to you?
Creating stories, translating feelings or emotions into images. Trying to find an interesting composition (my greatest challenge).
What makes a good illustrator?
Authenticity, originality and some feeling for color, composition and storytelling.
Do you struggle sometimes? Do you have to motivate yourself, and if so, what helps? Is there a kind of "illustrator's block?"
Sometimes I can be overwhelmed by other people's art, and at these moments I really doubt my own work ("my artwork is so boring, I wish I could be more expressive, I am so bad at small details... etc."). Thankfully it is always a phase, you just have to let it go. My main thought is: I don't have to make my final piece TODAY.