Marieke Nelissen
Illustrator from 's-Hertogenbosch, Netherlands
Website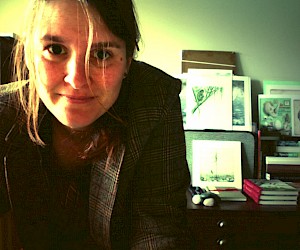 What brought you to illustration?
I have always loved to create as long as I can remember.
What does a typical work day look like for you?
After I have brought the children to school I go to my studio, which is a room in the house.
I know exactly what I'm going to do every day so I can start right away. The first few hours are precious because that's when my concentration is at it's best. Around noon I make myself lunch and have a half hour break. After that I return to my work for another two hours of illustrating until it's time to pick up the children from school. The rest of the day I go with the flow. It depends on what the children are up to. Mostly I read my e-mails, do a bit of administrative work and organise my plans for the next day. But sometimes I want to finish an illustration desperately and continue to work until it's time to cook dinner. After dinner I relax.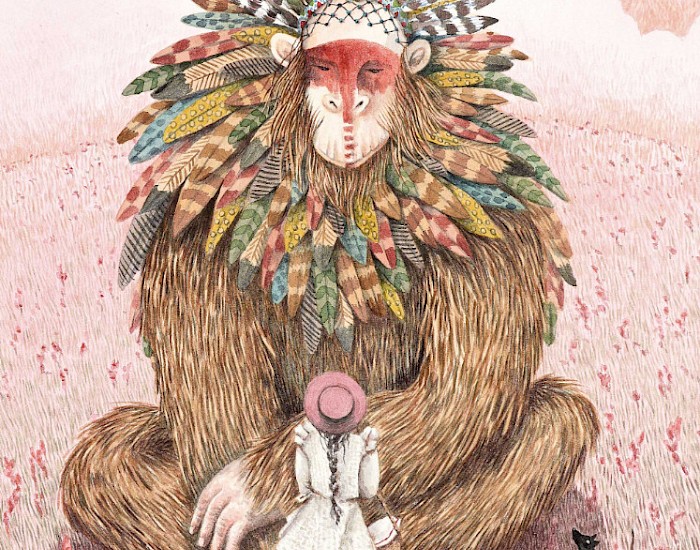 Are there any illustrators who influenced/influence you?
Big influencers are Rébecca Dautremer and Shaun Tan. But I look a lot at other image makers and get influenced by everybody more or less I think.
What inspires you? Where do you get your ideas from?
My biggest inspiration is nature.
Do you have a favourite illustrator/artist/author?
I'm afraid there are to many favorites to mention. It changes a lot too. It depends on where I'm at in my own development I guess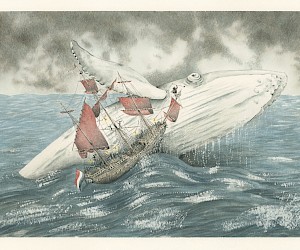 Do you like listening to music or audio books while working or do you prefer silence?
I love to listen to movie soundtracks.
Do you have a favourite place to work?
My studio. It's small, comfortable and over the years perfectly layed out with drawers and cabinets for my materials and illustrations.
Is there a particular story you would love to illustrate?
I love folktales. I grew up being introduced to many different cultures through my fathers work. I love the mysterious atmosphere, the history and the unexpected.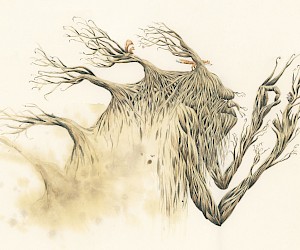 What was your favourite illustration you have made so far?
It's one that is not yet published. About a forest spirit and a very cheeky hedgehog.
What can you be found doing when your are not illustrating?
I like to watch movies. I'm a huge fan of all Wes Anderson's movies! And I like to read, go out for walks in the forest or coastline.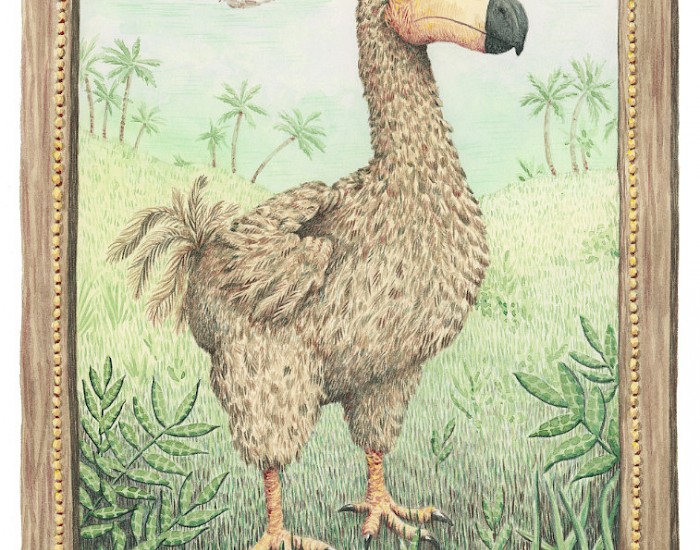 What makes the art of illustrating special to you?
Everything is possible in illustration!
What makes a good illustrator?
One that listens carefully to the brief of a client and is capable of capturing the wish of the client without losing the freedom to create.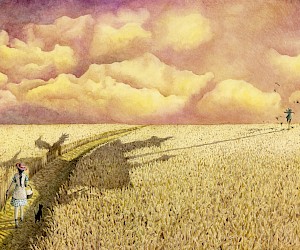 Do you struggle sometimes? Do you have to motivate yourself, and if so, what helps? Is there a kind of "illustrator's block?"
Of course. Sometimes the work of other imagemakers overwhelm me and I feel mediocre and lost between al these wonderful creators. When I have a bad day I don't force myself to create. I go and do something that relax me or distracts me. Like doing simple household chores or go out for a walk. Most of the time things get back in perspective when you let go.