Julia Plath
Illustrator from Hamburg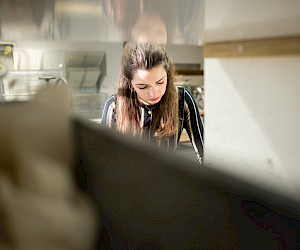 Julia was born in Hamburg and grew up in Wedel. Since she went to a business high school and also didn't have a creative background, it took her a while before she knew not only that she wanted to go into the creative field, but also learned how to get there. Throughout her school years she had been acting, which was also her desired vocation for a long time, until she finally decided to choose her other great hobby, drawing. In 2014 she started her studies at HAW and recently finished her master's degree. Julia works freelance as an illustrator in editorial and also dabbles in comics and animation.
We conducted the interview in 2020.
Website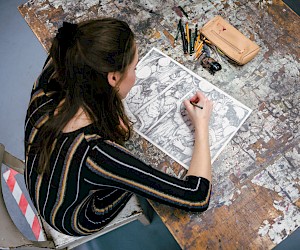 What brought you to art?
Like all kids, I loved to draw and then over time discovered fan art for myself. It started with Harry Potter, then I had an intense horse phase, a Game of Thrones phase, etc. For the most part, I drew portraits. I wasn't at all interested in depicting scenes and places, I only learned that in college.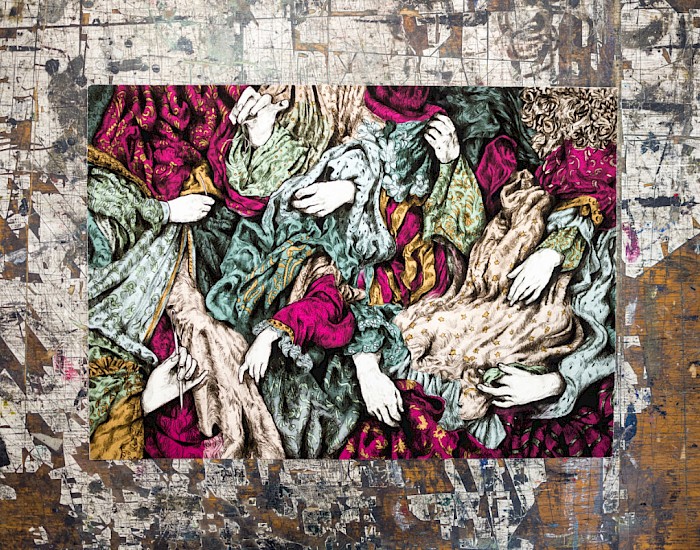 How did you get the opportunity to participate in Cornelia's "Artist in Residence Program"?
Together with nine other HAW students, I took part in a competition that Cornelia organized with her publishing house at our school. The task was to create an illustration based on excerpts from the Reckless series. I illustrated the story of the tailor who makes robes out of human skin.
Actually, only two people were supposed to win a trip to Cornelia in Malibu, but Cornelia and the people at the publishing house were kind enough to invite all ten from the shortlist. I have to say that this is by far the nicest win I have ever had in a contest.
Besides sunscreen and slippers, what do you need to have in your suitcase for your trip to Malibu? And what do you hope to get out of your time on Cornelia's farm (have you ever been to the US/California)?
Definitely have to have at least two books for the flight and evenings! Plus, of course, my Lana drawing pad and mechanical pencils. And for safety also my iPad Pro. With that, I'm basically pretty well equipped!
I'm dreaming of a week to take a breath, enjoy nature, and pet dogs, get away from social media, a week to meet lots of inspiring people and have exciting conversations, and hopefully good ideas to work on my stories with lots of peace and focus or get distracted from everyday life.
I've never been to California, so far I've always been to the East Coast, New York, Washington D.C., Florida, and once visiting acquaintances in Tennessee. But that was almost ten years ago!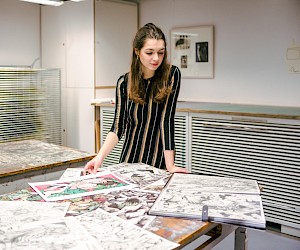 Before Corona made it impossible to travel to the U.S., did you have any specific plans for the week in California, such as a project you wanted to tackle or finish there, etc.?
Yes, I would like to work on my master's project and tackle two short stories in graphic novel form. Who knows when the trip will be postponed to, but that's probably still my plan then.