Gregory Christie
Children's book illustrator and lecturer from New Jersey, USA
Website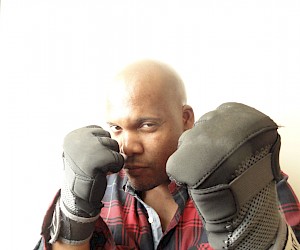 What brought you to illustration?
I was an extremely shy child. I preferred my own company and drawing was a means of communication beyond using words. At that age I simply knew that I wanted to be an artist. Applying for art school when I got older opened the doors to becoming an illustrator. I learned as I was doing my application to attend school that illustrators rent the rights to their artwork, and it is an industry that has a long legacy filled with artistic giants.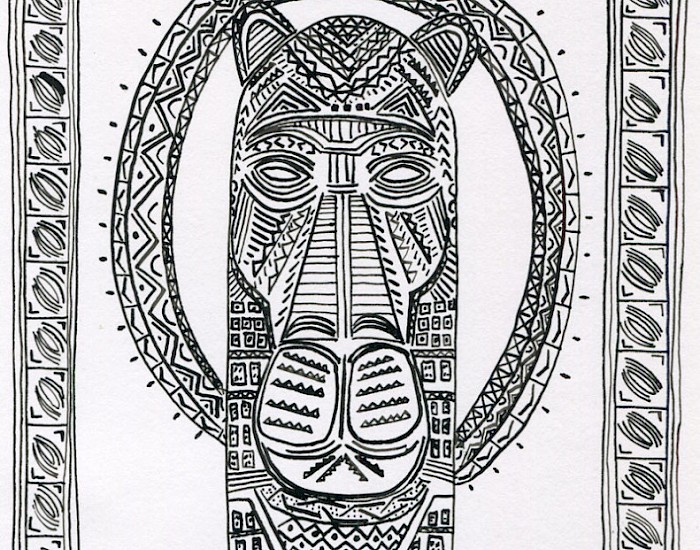 What does a typical work day look like for you?
I have become more successful, so I spend the morning answering emails and meeting obligations. I have a designated room in my house where I do office work and illustration. I also spend a good amount of time doing graphic design and framing. These are both done for my business, GAS-ART GIFTS. It is an autographed children's bookstore and pop-up gallery that travels wherever I go to do lectures. I have a catalog of products and services that I often develop. Once I answered the important emails, I paint. I paint so much that I must set an alarm to remember to get up, walk around and stretch. Sitting for too long is bad for one's health.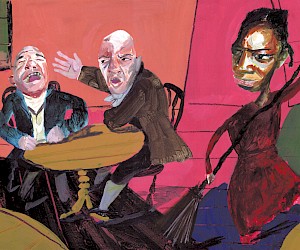 Are there any illustrators who influenced/influence you? 
I worked at the Guggenheim for close to a decade. So, fine artists are my influence. Everyone from Basquiat to Ingres with John Singer Sargent and Pablo Picasso in between. When it comes to any image, I am always excited by anyone who alters the human form in a sculptural way and has contrasting textures and designs in their pieces of art.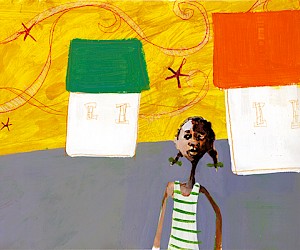 What was your very first illustration? 
My very first one was in high school for the newspaper. It was an image of Santa Claus with 'Terminator' sunshades and an overcoat. I worked with another artist to let him do black and white graffiti letters in the background. In my late teens I was an intern at a major newspaper named The Star Ledger and that first illustration was of a garden and vegetables for a recipe. When I completed it one person on the staff said how great it was but suggested that I also consider being humorous or simply thinking out the box. It was great advice and the following illustrations in the next weeks were less matter of fact and a bit more fun.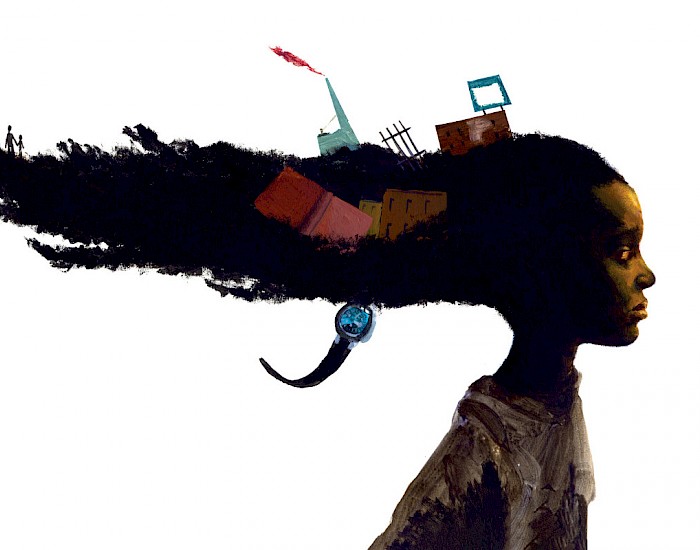 What inspires you? Where do you get your ideas from? 
My ideas come from life, just living, and keeping myself open to connect with people. I try to soak in as much as possible so that my art has longevity and connects to people on a humanistic level. I take what happened on the outside of my mind and filter it into a universal truth that others may relate to as a visual human experience.
Do you have a favorite illustrator/artist/author?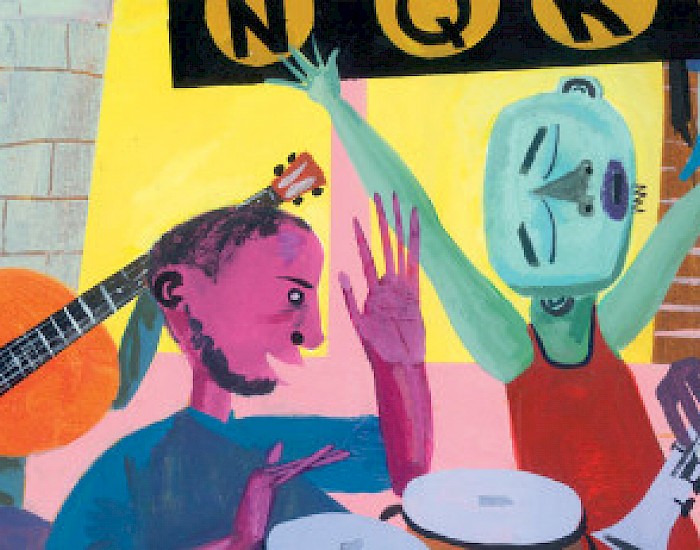 Do you like listening to music or audio books while working or do you prefer silence? 
I need silence to write or sketch and some sounds for painting. I often listen to podcasts or documentaries while painting.
Do you have a favorite place to work? 
On vacation. I love an unfamiliar environment and new experiences to reset the routine.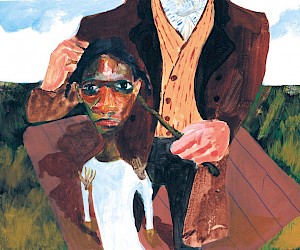 Is there a particular story you would love to illustrate?
I would like to illustrate a book that could heal tribal thinking and division or at least make people reconsider those mindsets.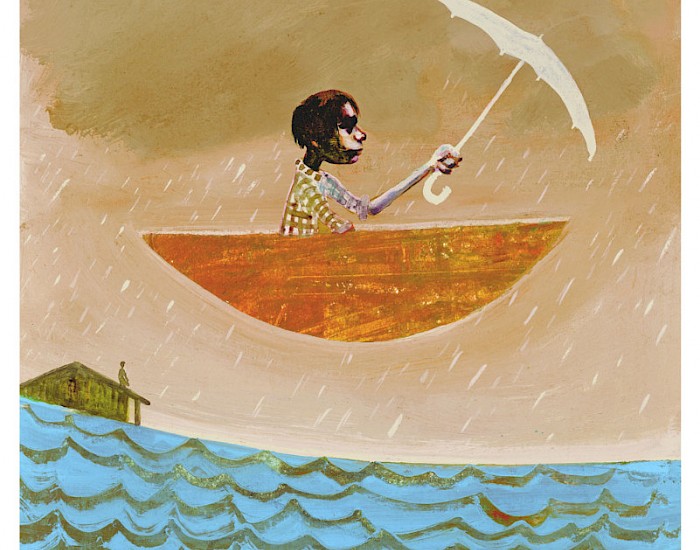 What was your favorite illustration you have made so far?
I love "Above the Floodplain". It is a boy in a boat floating above flood water with an umbrella and a figure way off in the distance standing on top of a shack.
What can you be found doing when you are not illustrating?
I love to cook; try new restaurants and I like to create things by hand.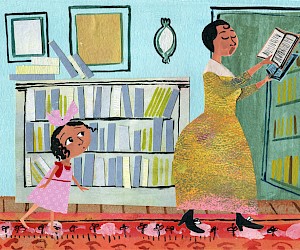 What makes the art of illustrating special to you?
It is a puzzle. A challenge to take a lot of information and to hone it down into a mind-altering assemblage of pigments. Creating art for children's books is especially important to me because it often is the first time a child is exposed to life lessons and artwork. I also keep in mind that I am creating art for people who are not even born yet.
What makes a good illustrator?
A person who has good taste and can scrutinize their decent work from their bad. A person who has the discipline and consistency to build their skill level, has discipline and sets things up in a moral way to make their own good luck.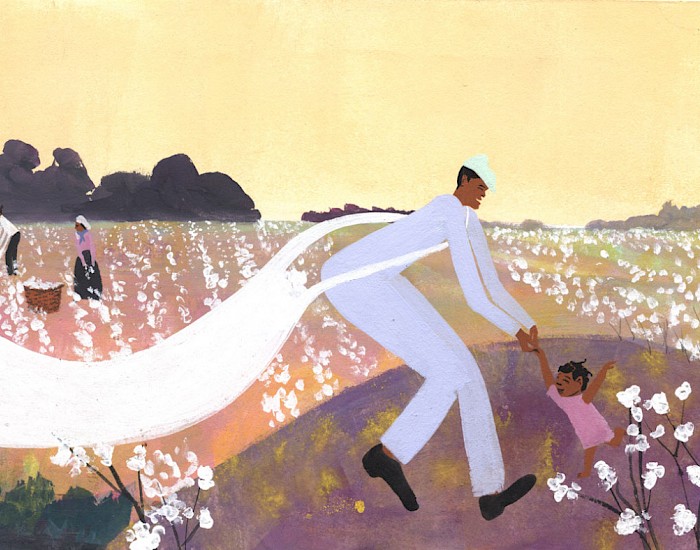 Do you struggle sometimes? Do you have to motivate yourself, and if so, what helps? Is there a kind of "illustrator's block?"
Absolutely, As stated previously, you need skills, discipline, and luck to "make it". I also feel that every artist struggles with at least one of these things. Consistency is important too, but some people are not wired for routines, others do not have the personality to put themselves out there or speak up and sadly some people just do not have a natural skillset or cognitive ability to see where their art can improve. Every artist has degrees of difficulty with these things. Also, success and failures both have their challenges,. It is a mistake to think that there is any goldilocks area of perfection in a career or in life. Much of your life will take management. For example, if you are not a disciplined artist you must manage that, the same goes for your skills and luck. The harder you work the luckier you are. Just know that not much in life is easy because the work is ongoing so if you are wise, you will enjoy the process and journey rather than the imagined benefits from the end.