Franziska Blinde
Art student at the Hamburg University of Applied Sciences (UAS)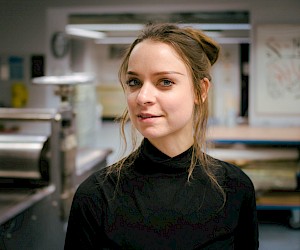 Franziska was born in the beautiful Berlin district of Karow. Her life can be described as rather classical. At school, she loved to draw all over the margins of her workbooks and always wanted to study something that actually interested her. At first, however, she tried a conventional apprenticeship as a media designer. But she actually wanted to go to a university to study communication design. She failed the portfolio exams at first, but thanks to persistence and tutoring in portfolio preparation, she finally made it into the program. She quickly realized that all she really wanted to do was draw. At first, she didn't dare to apply to HAW to study illustration, but then she was accepted and today she is very happy to have finally found a profession that she really feels comfortable with.
Website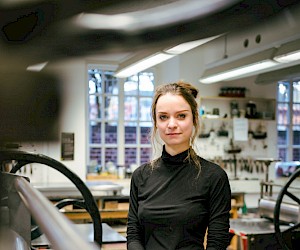 What brought you to art?
Even as a child, I liked to dream and draw a lot. One of my earliest memories is of lying under the table in kindergarten and drawing pictures to the song "The Bird Wedding." In elementary school, one of the things that made me shine was that I and a friend regularly drew comics about cats. In retrospect, I just imagine that my classmates thought that was as cool as we did. But the thought of pursuing illustration or art as my life's path was abstract for a long time. No one in my family follows a similarly creative approach. I'm lucky, though, that my parents have always been very supportive of my choices.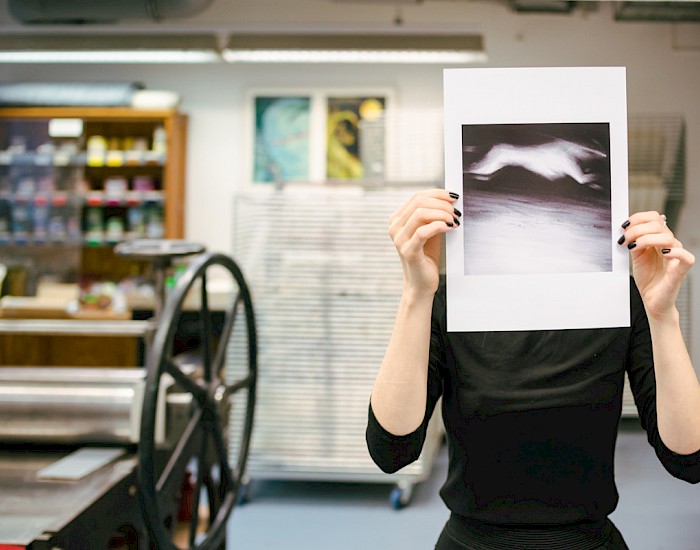 How did the opportunity to participate in Cornelia's "Artist in Residence Program" come about for you?
There was a rumor that this competition was being held in cooperation between Dressler Verlag and the illustration program at HAW. We students were given three text excerpts from "Reckless" to illustrate as we pleased.
I was hesitant at first, but incredibly liked the text excerpt for "The Beginning". I wanted to capture the atmosphere, the vulnerability of the vixen, but also her unbroken will in an image that would do justice to the text. The fact that the picture made it onto the shortlist together with the other great works of my fellow students makes me immensely proud.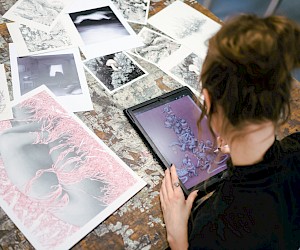 Besides sunscreen and slippers, what do you need in your suitcase for your trip to Malibu? And what do you hope to get out of your time on Cornelia's farm (have you ever been to the USA/California before)?
I realize it's a thoroughly unromantic answer to this question, but unfortunately I can't leave the house without my iPad. A good ninety percent of my illustrations are created on it, and being able to work from anywhere is both a curse and a blessing, and I wouldn't want to be without it. But I also can't travel without a book in my luggage, because I like to read a lot. Whether I then actually read the book on the road is another matter, but there has to be at least one with me. That's perhaps a nicer answer.
In fact, I've never been to the USA. I can hardly imagine how big and impressive this country actually is. Unfortunately, I only know it from movies, books and reports. I hope to meet many exciting people and to learn with and from them. In addition, sweet dogs have been promised. I am very much looking forward to them!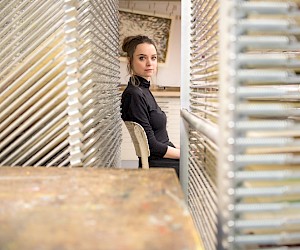 Before Corona made the trip to the US impossible, did you have any specific plans for the week in California, like a project you wanted to tackle or finish there, etc.?
Right now I'm working on a graphic novel of sorts. It will be my final project for my illustration degree. In California, though, I'd like to start something new. Maybe I'll go back to working classically with pen and ink. I haven't done that in a long time, and I remember how good it was for me then.
I love discovering (for me) interesting details and things in nature or capturing gestures of people I meet on paper. Everyday things fascinate me a lot, and what else is such a trip than just breaking old habits and being able to discover new idiosyncrasies.
Julia Plath and I had also considered doing a round trip through the country without a specific destination in order to explore the impressive nature. However, she will have to do the driving, since I don't have a driver's license.